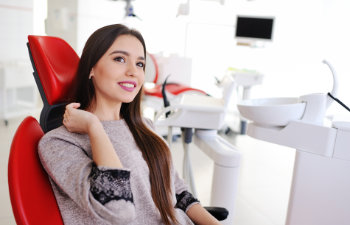 Do you need to see a dentist today? Not all dental problems can wait until your next routine appointment. Some patients can't afford to spend multiple dental visits treating a painful or unsightly dental concern. Pure Smiles Dentistry proudly implements some of the most comprehensive therapy options available in modern dental care. As such, we're able to accommodate many types of needs in just a single, same day appointment.
While same day dentistry can certainly accommodate patients whose schedules have suddenly opened up for a dental cleaning and checkup, most of our same day dentistry patients are people who are seeing us because of an emergency, such as tooth pain or a broken tooth. As soon as you call our practice, we'll start to plan for your arrival. That way we can get you back as quickly as possible, so that you don't have to endure the pain a moment longer than you need to.
Types of Same Day Dentistry Procedures
After we evaluate your tooth to see what is going on, we can usually start to take steps to treat the tooth at that very same visit. Here are just a few of the types of same day dentistry that may be recommended:
Re-cementing crowns that have fallen off
Filling teeth with a cavity or broken filling
Preparing a chipped tooth for a dental crown
Temporary restorations until a more permanent solution can be made
Denture repairs
Emergency extractions
Fast Pain Relief
Dental pain is nothing to dismiss. It's our goal to never let you leave our Marietta dental office with discomfort in your mouth. Whether we need to provide some type of interim treatment, extract a tooth, or place you on medication, we'll find steps necessary to relieve your pain.
Call Pure Smiles Dentistry today to find out how a same day dentistry appointment can have you smiling again in no time. We're open early and late on weekdays and even have some Saturday appointments, so you don't have to miss work. Book your visit with us now.