Your First Visit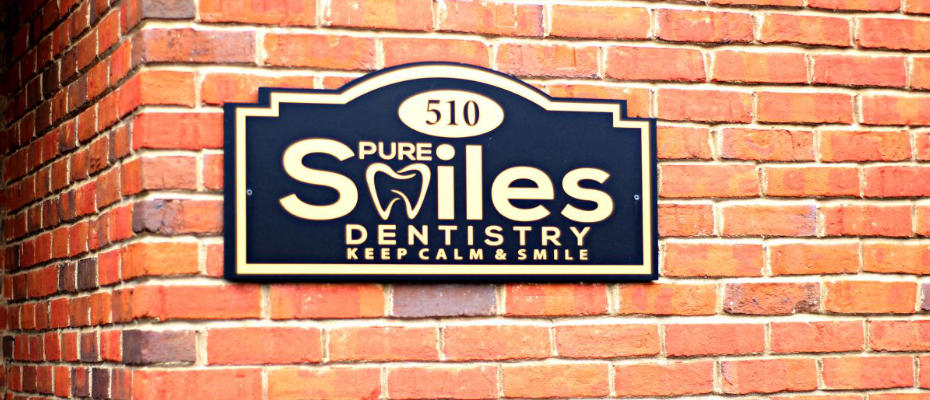 We hope that you join our wonderful family here in Marietta, GA. Please see the forms below, if you would like to fill one out and bring one for your visit.
There is no reason to be nervous about your first visit to Pure Smiles Dentistry in Marietta. We streamline the process to make it simple to become part of our dental family. From easy check-in to efficient, comfortable exams and cleanings, we want to ensure your first visit is enjoyable from start to finish.
Our office embraces digital technology in all our processes to improve our service and care for our patients. We have electronic health records for our patients to reduce waste and provide efficient communication. Before your first visit, we ask that you fill out the new patient forms we have online. This gives us your medical background and financial information to make check-in quick and easy. You can also review the insurance, payment and discount options on our website.
The Day of Your First Visit
When you come in for your first visit, our friendly team will go over the information we received electronically and answer any questions you have regarding insurance or finances. Our office staff are experts in helping you get the most from your insurance plan, and we make it simple to use your benefits. Once you are checked in, we will alert our dental team that you are ready to start your exam.
Typically, we perform x-rays, a periodontal exam and a comprehensive dental exam during the first visit. However, we also customize each visit to our patient. You may receive a dental cleaning and even treatment for urgent dental issues, depending on the outcome of your exam. Dr. Patel and our team will do their best to make you comfortable and answer any questions you have about your oral health and treatment plan.
We are excited to add you to our dental family. If there are any questions you have before your first visit, please contact our office online or call to talk with one of our team members.