Insurance Plans Accepted
Everyone should have access to affordable dental care. At Pure Smiles Dentistry, we do our best to eliminate the financial barriers for our patients. We accept all PPO insurances, and we have most PPO plans in-network. We also offer a variety of additional payment options for patients without insurance and those who require procedures not covered by their insurance plans. Maintaining your best oral health is important not only for the appearance of your smile but also for your general health and well-being. We are committed to making high-quality dental care available to all our patients.
All PPO Plans Accepted
All PPO insurance is welcome at Pure Smiles Dentistry, and most plans are in-network here. We will work with you to ensure that you understand the benefits of your specific dental plan, so you can make the most of your dental insurance dollars. We are always happy to answer any questions you may have about your dental insurance benefits and we are here to help you file your insurance claim.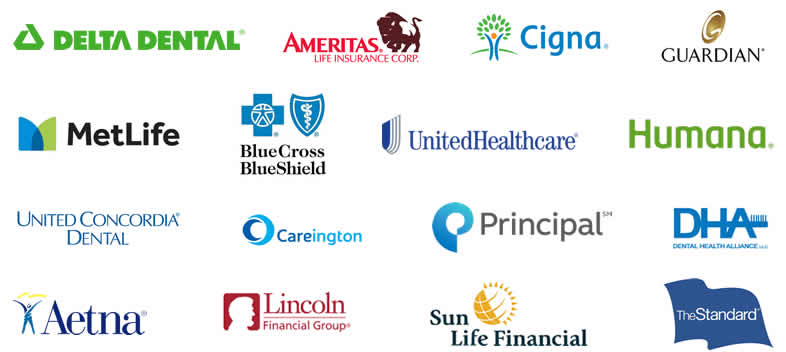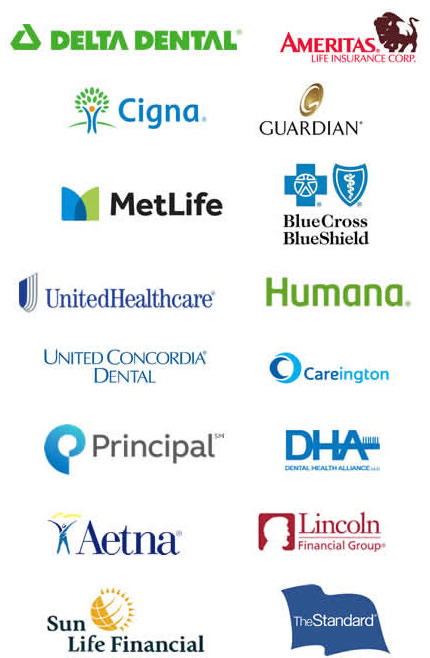 If your dental company is not listed, please give us a call. This is not a complete list.
Flexible Payment Options
Pure Smiles Dentistry offers flexible payment options. We know some patients may not have dental insurance and some procedures may not be covered by insurance. Our flexible payment options make it possible for you to get the dental care you need and deserve.



CareCredit and LendingClub provides patients with special dental financing options for a variety of procedures. This includes preventive, cosmetic, and restorative care. If you do not have dental insurance or the procedure you need is not covered by your insurance, ask one of our staff members about CareCredit and LendingClub. We would be happy to help you get started. In addition to CareCredit and LendingClub, Pure Smiles Dentistry also has an in-house payment option.
Discount Plan – No Insurance? No Problem!
Our Pure Smiles discount plan helps make dental care affordable when you don't have dental insurance. This is not an insurance plan, and you can only use it at Pure Smiles Dentistry. This is a discount plan that offers you a break in pricing for dental services.
Your annual membership fee provides free cleanings, exams, x-rays and up to 50% savings on other dental procedures. Don't worry about your lack of dental insurance. With a discount plan membership, you and your family become part of the Pure Smiles family.
Contact us today if you have questions about your dental insurance or if you would like more information about one of our other payment options. Get the dental care you and your family need and deserve at Pure Smiles Dentistry. Schedule your appointment today.