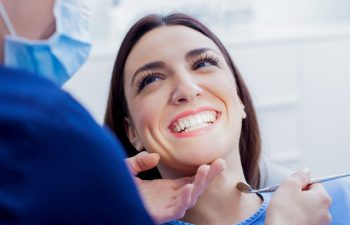 There are a variety of reasons that a patient may lose a natural tooth. Fortunately, there is also more than one way to replace it. If have just a single missing tooth, you will likely be faced with the option of choosing a custom dental bridge or a dental implant. Here's some insight on each solution to help you decide.
Dental Implant
If you choose a dental implant, you will have a small titanium screw placed in the jawbone at the site of your missing tooth. Over the course of a few months, the implant actually fuses to the bone during a process called osseointegration. The top of the implant that sits above the gum line is the abutment, which attaches to a custom dental crown to complete the restoration. Implant dentistry allows patients to replace both their tooth and their tooth root for a long-term and highly durable solution. Most dental professionals would strongly agree; dental implants are the next best thing to natural teeth!
Dental Bridge
If you elect to go with a dental bridge, you will be fitted with a pair of crowns that are placed on the two natural teeth that surround the gap. These crowns will have special attachments that hold an artificial tooth in place. Just like its name, this creates a "bridge" for a replacement tooth. While you will certainly gain high aesthetics from a dental bridge, you won't reap the benefits of having the artificial tooth anchored to the jawbone.
The Right Choice For You
While a dental implant offers clear-cut advantages over a dental bridge, especially in the long-run, there are some factors to consider that make this option not for everyone. Getting dental implants requires that patients be in good overall health. Non-smokers who are free of gum disease are best. In addition, dental implants need a certain amount of healthy bone structure to be successful. While bone grafting and sinus lifts are available for many patients, it is not always possible or affordable for everyone.
The best way to learn which tooth replacement option is best for you is to consult with your dentist. At Pure Smiles Dentistry, we take pride in our commitment to keep patients fully informed of their treatment options before going forward. We want you to have an active role in your oral health, including the right to decide whether you want a dental bridge or dental implant.