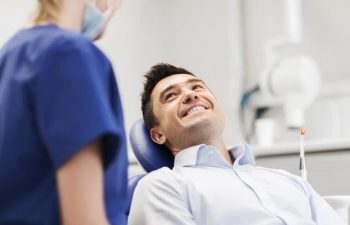 Whether it is due to genetics or lifestyle habits, some patients are more at risk for oral health problems than others. If you are deemed a "high risk dental patient," you may need to visit the dentist more often for a dental cleaning or checkup. You may need to upgrade your oral hygiene practices to stay on top of your smile health.
Who is at Greater Risk for Dental Health Issues?
If you have one or more of the following conditions or habits listed below, you might, unfortunately, be considered at a higher risk for dental problems:
Smokers
Pregnant women
Diabetics
Gum disease patients
Patients who have a weak immune response to bacterial infections
Patients who get cavities or plaque build-up often
Being high risk can mean you are more susceptible to cavities, periodontal disease, bad breath and other issues within your mouth. Keep in mind that untreated gum disease can impact your whole-body health. In fact, advanced gum disease has been linked to heart disease, respiratory disease, diabetes, premature birth and osteoporosis. If you are determined to be at a higher risk for periodontal problems, it is worth the extra preventive efforts to protect yourself.
Tips for Lowering Your Dental Health Risk
If your dentist deems you high risk, don't be surprised if you are asked to come in for more frequent dental checkups or cleanings. This may include three routine visits per year instead of the recommended two visits for the average patient. You should also consider taking the following steps to protect your oral health:
Use a powered/electric toothbrush
Add mouth rinse to your routine
Stay diligent with flossing and brushing daily
Brush after meals
Drink more water and less sodas/fruit juices
Avoid sugary snacks
Stop smoking
If you are susceptible to dental issues now, it doesn't mean you will always be. Your risk for oral health problems is likely to change throughout your life, depending on your age, lifestyle habits, stress or illness.
Call Pure Smiles Dentistry today to learn if you are a high risk dental patient. We want to do our part in helping you keep a healthy and confident smile!