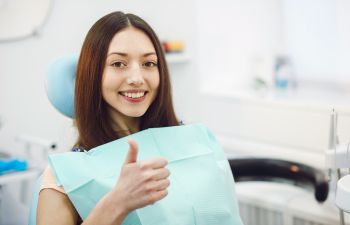 Same day dentistry means exactly what you think it does – getting in to see your dentist the very same day you need (or want) to.  At Pure Smiles Dentistry, we are proud to offer same day appointments because we recognize the many reasons that patients can benefit. While same day dentistry can often mean an emergency dental concern that needs prompt attention, it can also be chosen if you suddenly have extra time in your day to squeeze in your overdue dental cleaning or checkup.
Fast Treatment for Dental Emergencies
Same day dentistry is designed to give patients the quality dental treatments they need, when they need it. At Pure Smiles Dentistry, we know your life is busy and unpredictable. That's why we've made our care as flexible as possible to accommodate your family's needs.
Our same day dental appointments allow us to see you right away if you have a serious dental emergency, such as:
A loose or knocked-out tooth
An impacted tooth
A cracked, chipped or damaged tooth
A damaged piece of dental work (crown, filling or bridge)
A severe or persistent toothache
You'll find the same attentive and quality care during same day emergency appointment as you would if you had scheduled your visit months in advance. Our office is equipped to treat all types of dental concerns under one roof.
Benefits of Same Day Dentistry
Would the ability to see our dental team within hours of your call help you get the preventative or restorative dental care treatments your smile deserves? Expert dental care is now on your terms with Pure Smiles Dentistry. Keep in mind that same day dental care is not just convenient. When we address dental concerns at their earliest stage, we can help patients avoid the cost, time and discomfort of worsening oral health issues.
To learn more about same day dentistry or schedule your prompt dental visit, call Pure Smiles Dentistry in Marietta. We can likely see you today!