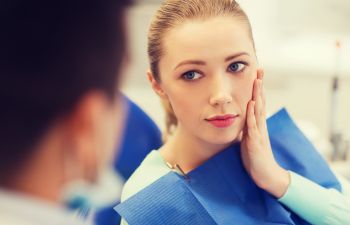 Is your dentist only available during certain hours of the day or for appointments only? Dental concerns are not always predictable. At Pure Smiles Dentistry, we are equipped to treat your urgent dental concerns with prompt attention and trusted expertise. We have emergency dentists who are trained to address a wide variety of problems. Whether your child has suffered a mouth injury on the playground or a sudden toothache is causing you to miss work, we can help you.
Let Us Handle Your Dental Emergency
If you are experiencing tooth pain, swelling or bleeding, we want to hear from you as soon as possible Delaying or avoiding dental care can lead to more serious and costly complications in the future. To alleviate your pain and preserve your smile health, a same day dental appointment may be necessary. While we focus on restoring the health and function of your teeth after a dental emergency, we also protect the aesthetics of your smile.
Choose Pure Smiles Dentistry for trusted emergency dental care; we can handle the following:
Extreme pain or infection
Bleeding or swelling
Injury to gums
Chipped or broken tooth
Lost or cracked filling
Lost or broken crowns
Regardless of the severity of your concern, you can expect to receive state-of-the-art care in the comfortable environment you deserve. We realize that dental emergencies are often accompanied by high anxiety, especially if it involves your child. You'll want to make sure your emergency dentist is prepared to take measures to reduce your anxiety at every step, from providing modern patient amenities in the waiting room to helping you finance your unplanned dental treatments. Pure Smiles Dental is the emergency dentist you need in Marietta.