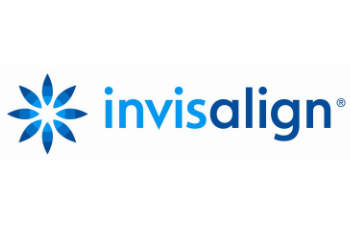 Among many developments in digital and orthodontic dentistry spanning the past few decades, Invisalign continues to be the clear choice for any lifestyle. While conventional methods of orthodontics are useful in many cases, the clear aligner trays used with Invisalign make it possible for busy teens and adults to shape up their smile with very little interference to their daily activities.
Invisalign: Five Reasons Why
Appearance
For patients that are concerned about their appearance, Invisalign trays are customized to fit securely, can be removed while eating, are clear and virtually unnoticeable.
Comfort
Comprised of smooth SmartTrack aligner material, Invisalign trays are comfortable and convenient.
Safety
While traditional metal braces are a mainstay on the orthodontic scene, it's common for patients to experience injury from protruding brackets and wires, as well as irritation from rubber bands. Thus, in regards to safety, Invisalign is an easy choice.
Shorter, Predictable Treatment Time
Treatment using Invisalign is considerably less than that of traditional metal braces, making it a more a shorter, more predictable option. Because treatment is broken into specific phases in which individuals wear a new set of aligners, they are able to see their new smile unfold along the way.
Digital Treatment Planning
Not only is Invisalign treatment more predictable, patients undergo computerized planning before treatment. This provides an opportunity for patients to give input into their smile, and see a digital version of their final result.
Is Invisalign For Me?
While Invisalign continues to straighten and correct gapped and overcrowded teeth, as well as those with an overbite, underbite, or crossbite, its technology and design is constantly changing. With added innovations, Invisalign has become a viable option for many complex orthodontic cases, which is good news for hopeful candidates that are seeking a straighter smile.
At Pure Smiles Dentistry in Marietta, patients find a team of highly skilled dental professionals and staff in a family-oriented dental practice. Whether you are new to the area and looking for quality, affordable dental care, or if you are seeking a solution for a straighter smile using Invisalign, we'd love to hear from you. Call today!