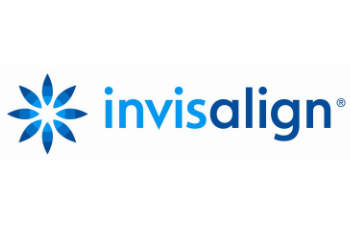 As a tried and true option for shaping up one's smile, metal braces remain a popular orthodontic treatment for patients of all ages. Yet, most will agree that they are not the most convenient choice, particularly for busy teens and career professionals on the go. Thus, treatment using clear aligner trays has gained momentum, with many claiming Invisalign as their smile-straightening solution.
Not only does Invisalign feature trays that are clear and removable, they provide an easy, pain-free way to achieve a straighter smile. Contrary to traditional braces, Invisalign trays do not require the use of pesky wires and brackets, nor do they use heavy forces to move teeth. Thus, individuals do not have to worry about being poked or jabbed from the sharp metal edges of their braces. By repositioning teeth using gentle, low forces, there's no threat of pain and soreness, as well as demineralization in teeth.
The process of Invisalign begins with an assessment of one's oral health, and includes a digital scan, which is a welcome alternative to the goopy impressions taken for conventional orthodontics. By reviewing the computerized images taken during the scan, orthodontists and patients work together to map out a customized treatment plan. Given that planning is performed digitally, Invisalign allows for greater treatment predictability (up to 75%!). In other words, patients know what to expect from their treatment, how long they will be wearing their trays and what the final outcome will look like.
Is Invisalign Right For Me?
Upon learning about the ease of treatment using Invisalign, many patients wonder, "Is Invisalign right for me?" While only a dental or orthodontic professional can tell for sure, Invisalign is generally a suitable solution for an overbite, underbite, crossbite, gapped teeth, open bite, crowded teeth or for individuals that simply want teeth straightening as a cosmetic solution.
When it comes to research and development, as well as expertise in biomechanics and material science, no other orthodontic system can compare to the difference that is found is Invisalign. What are you waiting for? Take the first step towards transforming your smile today.
For clear braces and affordable orthodontics in Marietta, GA, Pure Smiles Dentistry is a preferred Invisalign provider with special in-house services to suit your unique orthodontic needs. To schedule a consultation, call today!