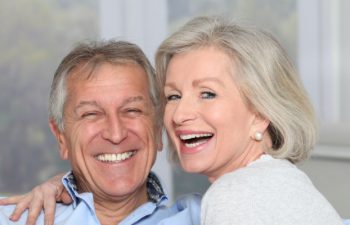 While genetic factors might result in a person being born without certain teeth, there are other causes of missing teeth that are not related to a congenital or systemic condition. These include tooth decay, gum disease or an injury. In either case, however, it is important to replace missing teeth. The American College of Prosthodontists (ACP) explains that missing teeth disrupts proper function (chewing food, jaw support and stability) and causes the teeth next to and above the missing teeth to shift. Moreover, it is much easier to address the problem of missing teeth early than to wait until surrounding teeth have moved significantly.
While dentists devote ample time educating patients on the dangers of missing teeth, the reality is that the average adult between the ages of 20 and 64 has three or more decayed or missing teeth (Mouth Healthy). If you are one of these individuals, it's important to understand that there are several options available to help restore the function and appearance of your smile.
Dental Bridges: With varying types, dental bridges effectively "bridge" the gap where missing teeth used to be, and are often attached and supported by adjacent teeth.
Dentures: If an individual has more than a few missing teeth, dentures are a removable appliance that mimic the natural appearance of a person's teeth. Whether dentures include a full set of teeth, or if an overdenture is recommended to fit over a few remaining teeth, advancements in dentures have made them easier to adjust to and more comfortable than ever before.
Dental Implants: As a long-term solution for missing teeth, dental implants are surgically implanted. Though it takes a few visits over the course of a few months to place the implants, they are the closest to one's natural teeth and they can last for many years.
At Pure Smiles Dentistry, we realize that missing teeth can jeopardize your oral health, and that's why our cosmetic and restorative dental team goes above and beyond to help replace your missing teeth and boost your self-esteem. Call today to schedule your appointment.