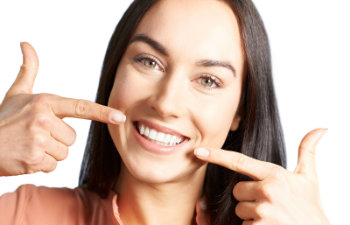 Have you included a dental visit to your Spring Cleaning list? For many of you, now is the perfect time to clean out your garage and closets and create a clutter-free home for the rest of the year. There's nothing like that "spring clean" feeling. Why not give your smile that same fresh start?
At Pure Smiles Dentistry, we recommend a dental cleaning at least twice a year. These cleanings do more than just make your teeth look better, a professional dental cleaning can protect and improve your oral health.
What Does a Routine Dental Visit Include?
By attending your routine dental cleaning, you'll give us a chance to remove stubborn stains and plaque buildup on your teeth and gums. Remember that once plaque hardens, a professional dental cleaning is the only way to remove it before it compromises your oral health. Our dental team will take x-rays and perform a meticulous exam of your mouth, ensuring your smile is free of disease, decay and oral cancer. Your spring teeth cleaning will leave you feeling refreshed and confident in your smile.
If your dental exam should reveal a problem, don't worry. We perform a wide variety of general, restorative and cosmetic dental procedures right here in our Marietta office. As always, we respect your time and your comfort along the way. Our dentists never overbook appointments and we perform your treatments using the best dental technology available.
Schedule Your Teeth Cleaning in Marietta Today!
As you switch out your winter clothes for shorts and flip-flops, don't forget to prepare your smile for its spring debut. Call today and schedule your Spring Dental Cleaning, Exam and X-rays at Pure Smiles Dentistry.