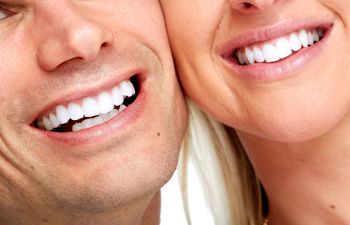 There are all sorts of reasons why our smiles may not sparkle the way they used to – from the food and drinks we consume to some not-so-healthy habits like smoking.
It's no wonder then that teeth whitening has become one of the most sought-after procedures in cosmetic dentistry. Of all the cosmetic dental services available, teeth whitening is considered among the least invasive, most affordable and quickest solution.
While there are plenty of cheap and convenient at-home systems available, we think there are some big benefits in choosing professional whitening at Pure Smiles Dentistry that make it worth the investment.
Results from professional teeth whitening lasts longer than store-bought whitening kits, making it a sound investment that pays for itself in the long run.
Professional teeth whitening offers quicker, faster results than at-home teeth whitening systems.
Professional teeth whitening is often less irritating and abrasive on sensitive teeth and gums.
Our dentists cater your teeth whitening treatment to your smile's unique needs, while store-bought systems are mass produced and designed to fit as many sets of teeth as possible.
Want to learn more about our specific whitening system at Pure Smiles Dentistry? We love telling patients about the unrivaled benefits of GLO Professional Whitening. Call today to learn more! Teeth whitening can help you regain a youthful and more attractive appearance with minimal sacrifice and no discomfort.