Cigna Dental Insurance Accepted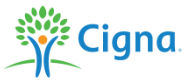 Pure Smiles Dentistry accepts Cigna dental insurance and welcomes new patients to make the most of their dental benefits. Maintain excellent oral health by taking maximum advantage of your dental insurance coverage. If you have a family plan, now is a good time to make sure your kids have a great start to optimum oral health.
Most dental insurance plans fully cover preventive care. You can make the most of this benefit by ensuring that you and your family members have regular dental checkups. A comprehensive dental exam identifies any problems you may have with your teeth or gums.
When caught early, dental decay can be stopped from causing serious problems. Gum disease can also be brought to a fast halt. Dental x-rays help the dentist identify any issues below the surface of your teeth and gums. Your professional cleaning removes the plaque and tartar that can lead to gingivitis. This preventive care can save you time and money by keeping your teeth and gums their healthiest.
Dentists that Accept Cigna
Cigna dental insurance is one of the many dental insurance plans we work with at Pure Smiles Dentistry. Becoming familiar with how your dental insurance works is important when you are interested in making the most of your dental insurance dollars. All dental plans have certain conditions and time constraints. Knowing what is included in your plan can help save you money.
You may have a deductible with your policy, and you will need to know what procedures your plan covers. Most dental insurance covers all preventive care. Restorative dentistry may be partially covered, and some cosmetic procedures may be partially covered. You may also have lifetime limits on certain procedures. Annual limits on dental procedure coverage are common.
After your initial oral exam, if further dental work is required, we will complete a treatment plan and explain the procedures and why they are needed. We can then work with you to find the best way to use your insurance benefits for the greatest advantage.
Healthy smiles are the foundation for many things, including general well-being. Contact our office today to schedule your appointment with Pure Smiles Dentistry.