Inspire Smiles Project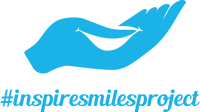 274,380
Meals Provided
For every cleaning or filling, we will donate 10 meals to the needy
$307,200
Dollars Worth of Medicine Transported
Every root canal leads to someone receiving medicine worth $600
1,774
Water Filters Delivered
Every crown or bridge procedure provides 1 drinking straw
202
Malaria Nets Distributed
Every implant, dentures, or veneer procedure provides 1 malaria net
See our video to find out more
We're a dental practice that wants to help the world one smile at a time. We obviously love serving our community with dental health care, but we don't want to limit ourselves. We teamed up with amazing charities to give even more back to the community because dental health is just a piece of the puzzle, and we'd love to try to have a bigger and better impact on the health and happiness of all communities. That's how something really special started to happen.
What if we could link a social cause to your dental procedures to positively impact millions around the world?
What if we could do this without any extra cost to the patients?
What if we could – dare we say – have fun doing it?
And ultimately, what if all this could inspire others to share their smiles as well?
What was once just a dental care provider transformed into a global health provider. How are we doing this?
Enter the #inspiresmilesproject

What is it?

It's a lifelong commitment (as long as we're around, at least) to give a portion of revenue from dental procedures to help those in need.

How does it work?

Easy. There is a list of dental services that align with a predetermined charity and donation percentage. Let's say a patient needs a cleaning. They will go to the dentist and have the procedure done and pay whatever their normal amount is. A small portion of that revenue will go to a charity. Those portions make a large impact on communities around the world.

Who doest it help?

We've partnered with majorly awesome charities that do amazing work around nationally and around the globe. So what are you waiting for? Ask us how you can help inspire smiles today!