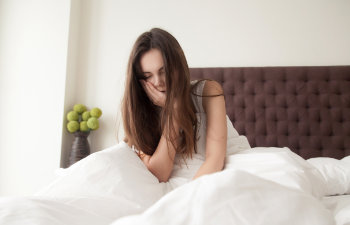 A good night's sleep is essential for overall health and well-being. However, for those who suffer from teeth grinding or clenching, also known as bruxism, a peaceful slumber can turn into a dental nightmare. Thankfully, there's a simple solution – wearing a dental night guard. In this blog post, Pure Smiles Dentistry will share five compelling reasons why wearing your dental night guard is crucial for protecting your smile.
Prevent Teeth Grinding Damage
Teeth grinding can exert excessive force on your teeth, leading to enamel wear, tooth fractures, and even tooth loss. By wearing a dental night guard, you create a protective barrier between your upper and lower teeth, absorbing the pressure and minimizing the risk of damage. The night guard acts as a cushion, preventing direct contact between the upper and lower teeth and reducing the potential for wear and tear.
Alleviate Jaw Pain and Discomfort
Bruxism often goes hand in hand with jaw pain, headaches, and facial discomfort. The repetitive clenching and grinding motions can strain the jaw joint (temporomandibular joint or TMJ), leading to muscle tension and pain. A dental night guard helps to align the jaw and reduce muscle strain, providing relief from jaw pain and associated symptoms.
Minimize the Risk of TMJ Disorders
Chronic teeth grinding can contribute to the development of temporomandibular joint disorders (TMD). TMD can cause jaw clicking, popping, or locking, limited jaw movement, and discomfort while chewing or speaking. Wearing a dental night guard helps to reduce the stress on the TMJ, minimizing the risk of TMD and promoting optimal jaw joint function.
Protect Dental Restorations
If you have dental restorations such as crowns, bridges, or veneers, wearing a night guard is essential to protect these investments. The excessive forces exerted during teeth grinding can damage or dislodge dental restorations, leading to costly repairs or replacements. By wearing a night guard, you provide an extra layer of protection for your dental work, preserving their longevity and maintaining your beautiful smile.
Improve Sleep Quality
Teeth grinding can disrupt your sleep patterns, leaving you feeling fatigued and irritable during the day. Wearing a dental night guard helps to minimize the noise associated with teeth grinding, allowing you and your bed partner to enjoy a peaceful night's sleep. By reducing teeth grinding and clenching, you'll wake up feeling refreshed and energized, ready to tackle the day ahead.
Remember, a dental night guard should be custom-made to ensure a proper fit and maximum effectiveness. Consult with your dentist at Pure Smiles Dentistry to have a night guard tailored to your specific needs. They will take impressions of your teeth to create a comfortable and precise-fitting night guard that offers optimal protection for your teeth and jaw.
Don't let teeth grinding compromise your oral health and overall well-being. Invest in a dental night guard to safeguard your smile, alleviate discomfort, and improve your sleep quality. Contact Pure Smiles Dentistry today to schedule a consultation and take the first step towards protecting your teeth from the harmful effects of bruxism. Your smile deserves it!