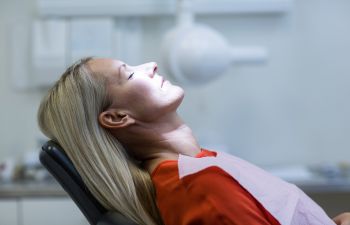 Many individuals continue to avoid dentists like the plague, despite numerous advancements in digital techniques, methods and tools. As a result, dentists have devoted ample time to patient education to help calm patients' fears concerning treatment. Along with individualized patient care is sedation dentistry, which utilizes varying levels of medication to help patients relax in the dental chair. Therefore, if you experience dental anxiety, sedation dentistry can help.
Often called "sleep dentistry," sedation dentistry is determined based on a patient's treatment and the severity of their fear. WebMD breaks down the levels of sedation dentistry:
Minimal Sedation – the patient is awake, but relaxed
Moderate Sedation ("conscious sedation") – the patient may slur his or her words when speaking, and may not recall much of the procedure or treatment
Deep Sedation – the patient is on the edge of consciousness, but can be awakened easily
General Anesthesia – the patient is fully unconscious
Perhaps you've heard of "laughing gas." This minimal form of sedation dentistry combines oxygen with nitrous oxide, and is administered through a mask placed over a patient's nose. The patient is completely aware of the procedure as it takes place, but they are relaxed and calm. The effects of the gas wear off quickly, and patients are able to drive themselves home.
With the ability to provide both minimal and/or moderate sedation, some patients are given a pill to take prior to their treatment. Typically, the pill is Halcion, which produces effects similar to that of Valium. To obtain a moderate level of sedation, patients are simply given a higher dosage.
Other options for sedation dentistry include IV sedation where a dental professional continually monitors and adjusts sedation levels for longer or more invasive procedures and deep sedation using anesthesia.
At Pure Smiles Dentistry, we want you to keep calm and smile. That's why we offer safe and effective options for sedation dentistry to help you feel comfortable during your visit. To schedule an appointment, call Pure Smiles Dentistry in Marietta today!