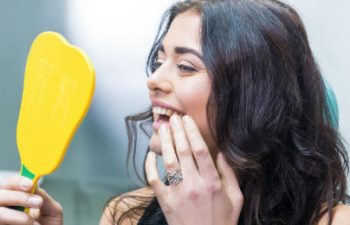 One of the simplest and most effective ways to restore a damaged or unsightly tooth involves composite resin. In the last several years, composite resin has taken over as the most preferred choice in dental fillings and dental bonding. It is a tooth-colored material that provides optimal durability while also improving aesthetics. For this reason, composite resin is a versatile solution that is used quite frequently in both cosmetic and restorative dentistry.
Composite resin is a putty-like mixture that can be customized to match the exact shape and color of the affected tooth. It delivers seamless, natural-looking results that can withstand everyday dental function. The ability for composite resin to restore a tooth's health, function and appearance makes it a preferred solution for a wide range of dental concerns, including the following:
Cavity Repair – In the past, patients were limited to repairing an area of decay with a silver or amalgam filling. Today, however, patients can elect tooth-colored composite resin. Composite fillings can last several years with proper care. They are also aesthetically pleasing and free of metal or mercury.
Minor Fracture or Crack – As long as the tooth is not damaged enough to require a crown or healthy enough to avoid a root canal, then composite resin can be used to restore a fracture or crack in a tooth. This is especially beneficial for adults or kids that have chipped a front tooth. After applying composite resin, most people won't be able to distinguish the previously injured tooth from the rest of your smile. Used in this manner, applying composite resin is often referred to as dental bonding.
Cosmetic Alteration – Have a small gap between your two front teeth? Do you have one tooth that is shorter than the rest? Composite resin can easily fix these minor cosmetic flaws. This tooth-colored material can be shaped and sculpted to create ideal aesthetics and a seamless blend with surrounding teeth.
Tooth-colored fillings or dental bonding involves a quick, in-office procedure. It is also painless and very affordable compared to other cosmetic or restorative options. To learn more about composite resin and how it can improve your smile, please call Pure Smiles Dentistry today! We stay at the forefront of our field by adopting the most preferred materials and equipment in modern dentistry.